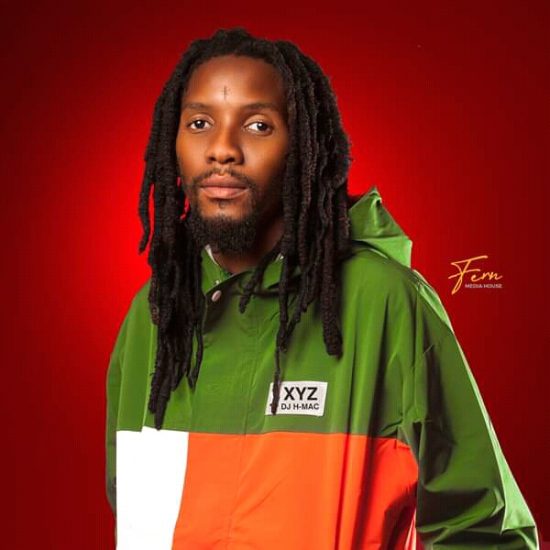 Yesterday, Xyz Entertainments record manager & producer – Dj H-Mac released a brand new single titled Tiliko. The song featured XYZ Entertainment rapper – Slapdee who added a superb verse on the song. The late Daev (MHSRIP) added a splendid hook on the song.

The song also featured Alpha Entertainments CEO & rapper – Macky 2. He added two splendid verses on the song. On the song, Slapdee made it clear on his stance on politics.
Download Mp3: Dj H-Mac ft. Daev, Slapdee & Macky 2 – Tiliko
The song was accompanied with a video which was put on one of the Worlds Biggest Video Streaming Platform – YouTube. The video was shot by Qbiq. After the video was put on the platform (YouTube), XYZ Entertainment made it clear that it will take legal action to anyone who decides to upload the full video on any social platform or blog. Only snippets of the video were allowed to be uploaded on social platforms & bloggers where advised to embed the official video link on YouTube of the song on their websites.
It seems this precaution worked well, the video has since had 100,000 plus views in less than 24hrs.
Watch Video: Dj H-Mac ft Daev, Slapdee, Macky 2 – Tiliko
| | | | | |
| --- | --- | --- | --- | --- |
| 01 | | Yo Maps - Mr Romantic | | Download |
| 02 | | Slap Dee ft. Cassper Nyovest - African Queen | | Download |
| 03 | | Chile One Ft. Chef 187 – Why Me | | Download |
| 04 | | Xaven Ft. Nez Long – Idedeshe | | Download |
| 05 | | Blake ft. Macky 2 – Dirty | | Download |
| 06 | | Alifatiq ft Rich Bizzy – Better | | Download |
| 07 | | Slap Dee ft. Cassper Nyovest - African Queen | | Download |
| 08 | | Chile 84 - Alira Wina | | Download |
| 09 | | Yo Maps - Aweah | | Download |
| 10 | | Macky 2 - OLIJABA (Full Album) | | Download |
| 11 | | Slapdee - Bola Ibaba | | Download |
| 12 | | Macky 2 – Mwilanchilila | | Download |
| 13 | | Yo Maps ft T Sean – Tiliko | | Download |
| 14 | | Download Hot Gospel Songs | | Download |
| 15 | | Chanda Na Kay – Zambia Izavina (Album) | | Download |