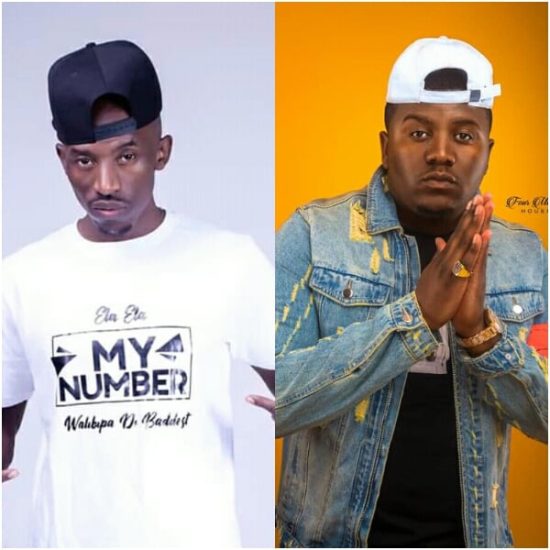 Guru Nation front liner – Stevo "Rap Guru" yesterday dropped a song with the lyrical Sensei – Chef 187. The song is titled "Imagine".

Download Mp3: Stevo ft. Chef 187 – Imagine
The song received an overwhelming feedback from music fans with most fans comparing Stevo's song "Power" which featured Chef 187 and the new released song "Imagine" which features Chef 187 once again.
After the release of the song "Imagine", Stevo was hosted on a live phone call interview with PMC. Stevo talked about his forthcoming album "Corporate Hustler", A Joint Album With Chef 187 If Possible & he also talked of selling his new music online. Stream the interview below.
| | | | | |
| --- | --- | --- | --- | --- |
| 01 | | Yo Maps - Mr Romantic | | Download |
| 02 | | Slap Dee ft. Cassper Nyovest - African Queen | | Download |
| 03 | | Chile One Ft. Chef 187 – Why Me | | Download |
| 04 | | Xaven Ft. Nez Long – Idedeshe | | Download |
| 05 | | Blake ft. Macky 2 – Dirty | | Download |
| 06 | | Alifatiq ft Rich Bizzy – Better | | Download |
| 07 | | Slap Dee ft. Cassper Nyovest - African Queen | | Download |
| 08 | | Chile 84 - Alira Wina | | Download |
| 09 | | Yo Maps - Aweah | | Download |
| 10 | | Macky 2 - OLIJABA (Full Album) | | Download |
| 11 | | Slapdee - Bola Ibaba | | Download |
| 12 | | Rich Bizzy ft. Chester – Focus | | Download |
| 13 | | Yo Maps ft T Sean – Tiliko | | Download |
| 14 | | Download Hot Gospel Songs | | Download |
| 15 | | Chanda Na Kay – Zambia Izavina (Album) | | Download |