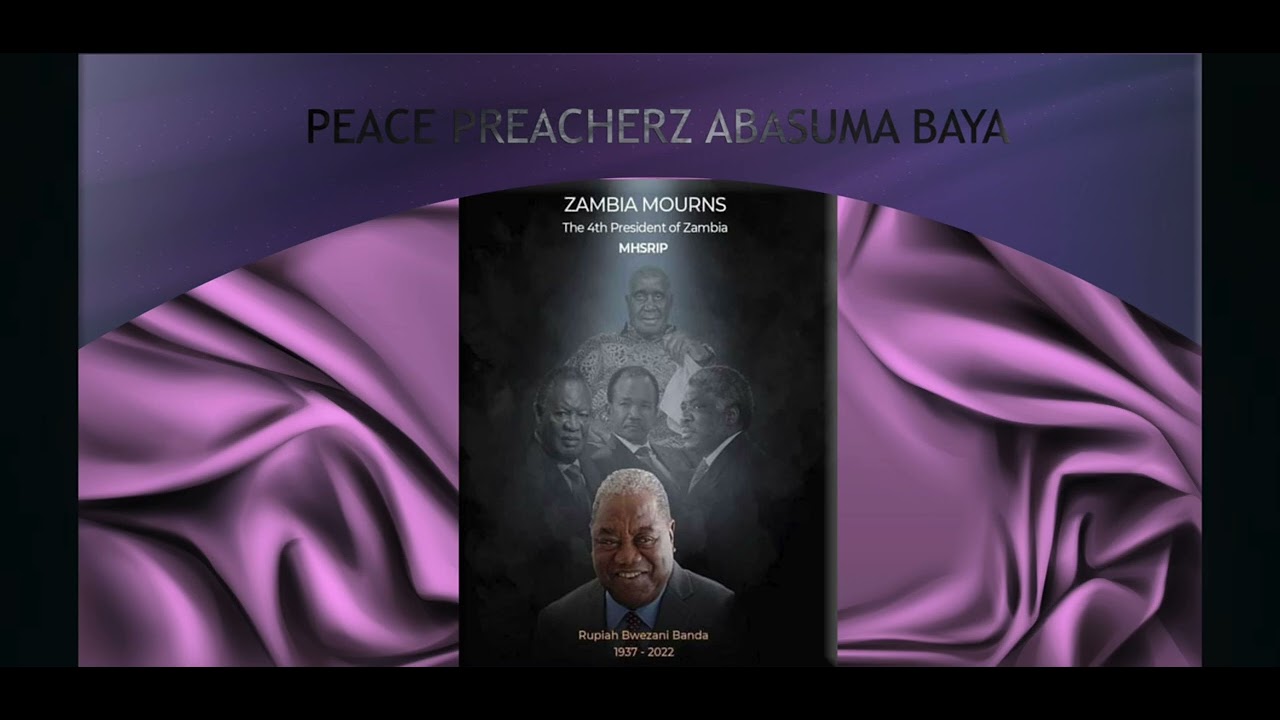 Peace Preacherz – Abasuma Baya (Tribute To Rupiah Banda) Mp3 Download
On the 11th of March, 2022, Zambia's fourth president "Rupiah Bwezani Banda" passed away. Performing gospel music group Peace Preacherz record a song for the late former republican president Rupiah Banda who recently died, they release a track dubbed "Abasuma Baya".

The Abasuma Baya holds heart touching words of condolence for the late Rupiah Banda. The word Abasuma Baya is a bemba word which means "Nice People Have Gone". As Zambian is mourning the late former Republican President Rupiah Banda update your playlist by Download and share to to the next!!!!
Content Tags
Peace Preacherz – Abasuma Baya (Tribute To Rupiah Banda) Mp3 Download
Peace Preacherz – Abasuma Baya Mp3 Download
Peace Preachers – Abasuma Baya Mp3 Download
Peace Preachers – Abasuma Baya (Tribute To Rupiah Banda) Mp3 Download
| | | | | |
| --- | --- | --- | --- | --- |
| 01 | | Yo Maps - Mr Romantic | | Download |
| 02 | | Slap Dee ft. Cassper Nyovest - African Queen | | Download |
| 03 | | Chile One Ft. Chef 187 – Why Me | | Download |
| 04 | | Xaven Ft. Nez Long – Idedeshe | | Download |
| 05 | | Blake ft. Macky 2 – Dirty | | Download |
| 06 | | Alifatiq ft Rich Bizzy – Better | | Download |
| 07 | | Slap Dee ft. Cassper Nyovest - African Queen | | Download |
| 08 | | Chile 84 - Alira Wina | | Download |
| 09 | | Yo Maps - Aweah | | Download |
| 10 | | Macky 2 - OLIJABA (Full Album) | | Download |
| 11 | | Slapdee - Bola Ibaba | | Download |
| 12 | | Rich Bizzy ft. Chester – Focus | | Download |
| 13 | | Yo Maps ft T Sean – Tiliko | | Download |
| 14 | | Download Hot Gospel Songs | | Download |
| 15 | | Chanda Na Kay – Zambia Izavina (Album) | | Download |