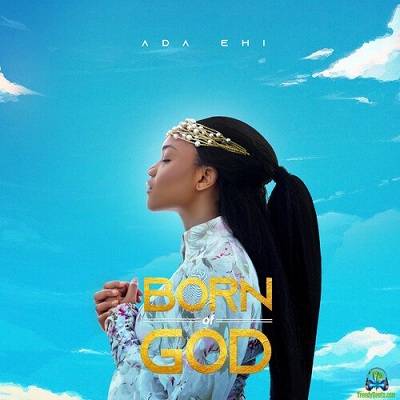 Ada Ehi – Everything Mp3 Download
Multi-Talented Nigerian Gospel artist, Ada Ehi drops her 2020 debut album tagged "Born of God" which was released on 17th December 2020, consisting of 16 solid tracks.
In this album "Born of God," Ada Ehi features her fellow gospel artist namely, Sinach, Se Ok, Buchi, Chike and many others, who lead to the successful release of this album.Furthermore, Ada Ehi real name Ada Ogochukwu Ehi is a Nigerian gospel singer, performer and songwriter, signed into Loveworld Label in the year 2009, since Ada Ehi joined Christ Embassy choir, she has been making a good melody sounds. and has performed both Local and international at Christ Embassy events.

Lyrics

Everything – Ada Ehi

…

"Everything"

Way maker

Can you ever lose your way

The truth and life

Is it possible for you to lie

Forever the same

Can you ever make a mistake

You are more than the words we sing

You are everything

Everything everything

You are every thing

The first and last

And the distance in between

Everything everything

You are every thing

The first and last

And everything in between

Everything everything

You are every thing

Everything everything

You are everything

Way maker

You can never lose your way

The truth and life

It's not possible for you to lie

Forever the same

You can never make a mistake

You are more than the words we sing

You are everything

Way maker

You can never lose your way

The truth and life

It's not possible for you to lie

Forever the same

You can never make a mistake

You are more than the words we sing

You are everything

Everything everything

You are every thing

The first and last

And the distance in between

Everything everything

You are every thing

The first and last

And everything in between

Everything everything

You are every thing

Everything everything

You are every thing

The first and last

And the distance in between

Everything everything

You are every thing

The first and last

And everything in between

Everything everything

You are every thing

Everything everything

You are everything

You are God

Besides you there is none

You've proved it time after time

We'll bless you time after time

You are God

Beside you there is none

You've proved it time after time

We'll bless you time after time

Everything everything

You are every thing

The first and last

And the distance in between

Everything everything

You are every thing

The first and last

And everything in between

Everything everything

You are every thing

Everything everything

You are everything

WRITTEN BY ALPHA
| | | | | |
| --- | --- | --- | --- | --- |
| 01 | | Yo Maps - Mr Romantic | | Download |
| 02 | | Slap Dee ft. Cassper Nyovest - African Queen | | Download |
| 03 | | Chile One Ft. Chef 187 – Why Me | | Download |
| 04 | | Xaven Ft. Nez Long – Idedeshe | | Download |
| 05 | | Blake ft. Macky 2 – Dirty | | Download |
| 06 | | Alifatiq ft Rich Bizzy – Better | | Download |
| 07 | | Slap Dee ft. Cassper Nyovest - African Queen | | Download |
| 08 | | Chile 84 - Alira Wina | | Download |
| 09 | | Yo Maps - Aweah | | Download |
| 10 | | Macky 2 - OLIJABA (Full Album) | | Download |
| 11 | | Slapdee - Bola Ibaba | | Download |
| 12 | | Macky 2 – Mwilanchilila | | Download |
| 13 | | Yo Maps ft T Sean – Tiliko | | Download |
| 14 | | Download Hot Gospel Songs | | Download |
| 15 | | Chanda Na Kay – Zambia Izavina (Album) | | Download |